Is Orange the New White?
December 14, 2014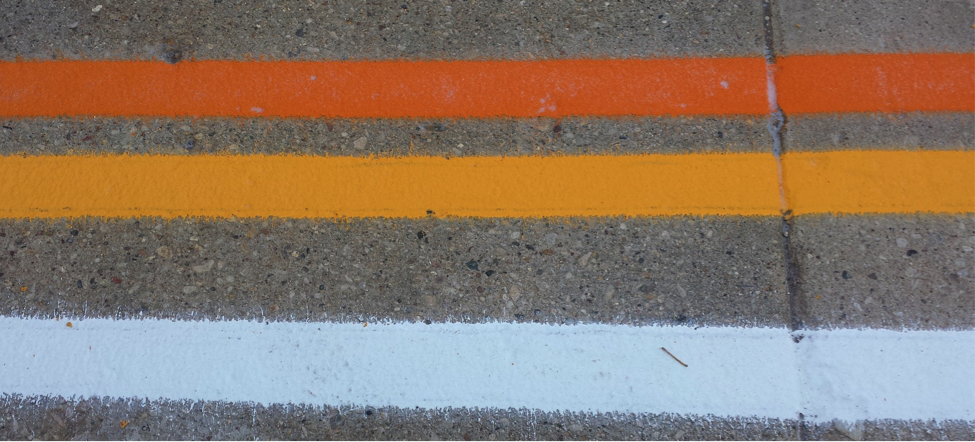 Perhaps in the future, orange will replace white and yellow as the predominate color for work zone pavement markings. Mega Rentals has recently completed marking a section of I-94 at the Zoo Interchange in Milwaukee with orange epoxy paint. WisDOT's ZOO Interchange Team requested and was granted permission by the FHWA to test the orange markings. Although the material has been used in other countries, this marks the first time that orange epoxy pavement markings will be used in the U.S.
The Zoo Interchange Team is looking at alternatives to traditional markings to provide more clearly defined lanes in the construction zone, where winter pavement conditions has made it difficult to see white markings. The stated goal of the test is to improve visibility of lane markings in work zones. According to the Zoo Interchange Team, "WisDOT will track the performance of the paint under diverse weather conditions and times of day. WisDOT will also be monitoring the response of motorists to the orange lane markings."
Mega Rentals was pleased to participate in this project, and will wait to see if orange will become the new white in work zone pavement markings.